Recreational Clay Target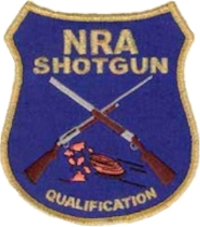 What is the Recreational Clay Target course?
This shotgun qualification course has been designed to offer a Marksmanship Qualification Program shotgun shooting opportunity to those without convenient access to formal trap, skeet or sporting clays ranges. It can be conducted using an economical, portable clay target throwing trap anywhere a safe shot fall area can be obtained.
Award Levels
- Basic Practical
- Pro-Marksman
- Marksman
- Marksman First Class
- Sharpshooter
- Expert